---
Number 1 Steel Processing Center in Malaysia with Customers & Partners
POSCO Management Philosophy Overview
---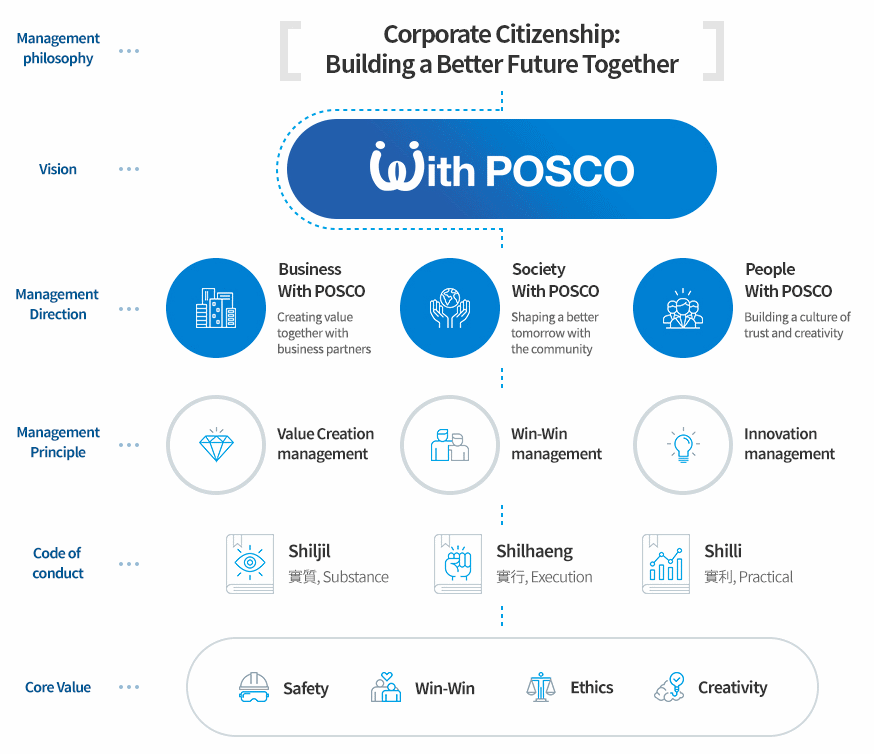 POSCO Management Philosophy
---
POSCO pursues 'Corporate Citizenship: Building a Better Future Together'. POSCO will become a valued member of society, grow alongside various stakeholders, such as employees, shareholders, customers, suppliers, vendors and local communities, and pursue the values of consideration, coexistence and symbiosis.
---

To deliver the meaning of With, which embodies the meaning of a corporate citizen growing together with society, "W" expresses the continuation of empathetic harmony by visualizing the image of two individuals holding hands. The warm orange color possesses the positive energy of growing together.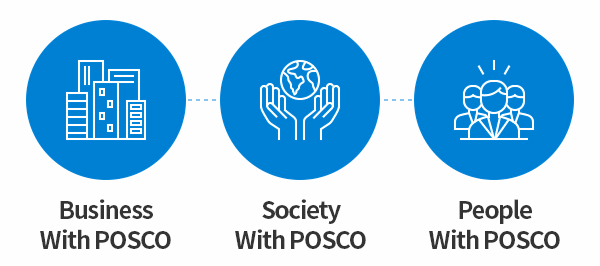 POSCO made 'With POSCO' its vision, and it is building a better future with 'Business With POSCO', by creating values with business partners, 'Society With POSCO', by shaping a better tomorrow with the community, and 'People With POSCO', by building a culture of trust and creativity.