2013-12-21 @ Grace Community Center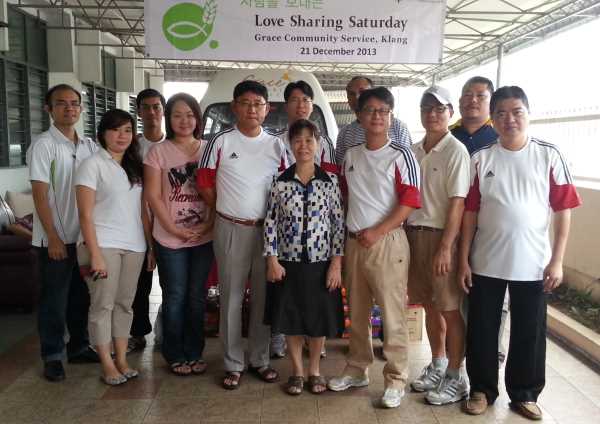 It was Dong-Zi or known as Winter Solstice Festival in English this day. 17 of MKPC staff including the higher management members have visited Grace Community Service in Pandamaran Klang in conjunction with the second important festival for Chinese after Chinese New Year - Dong Zhi.
This day, MKPC members have helped up in cleaning those unreachable points such as ceiling fans, windows, mosquitos nets, etc and also spent quality time with the members of Grace Home while distributing lunch meals and "tang yuen" to them.
Not only that, USD 1,500 from POSCO HQ's Corporate Contribution Group was also donated for purchasing Grace Home basic necessities, food stuff and new bed sheets for all 45 members in the house. Meanwhile, in conjunction of Christmas, Christmas gifts were also distributed to all the members before the cleaning jobs started.