2018-05-21 @ IJN, KL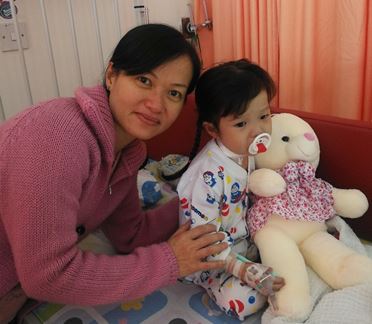 She Rou is the youngest among her siblings. Her father is a taxi driver and her mother is a housewife. She is only 2 years old but she has to undergo few times of heart operation.
The total cost of She Rou's operation this time is about USD11,320. This time She Rou has done her Glenn Shunt & LPA Operation on 15 May and MKPC has contributed about 30% of her operation fee through POSCO Hands Fund. We only managed to meet her 1 week after She Rou is hospitalized and we bought her a soft toy and some flowers with fruits which we think can give her some strength to get over her sickness.