2013-07-18 @ Bandar Sultan Suleiman, Klang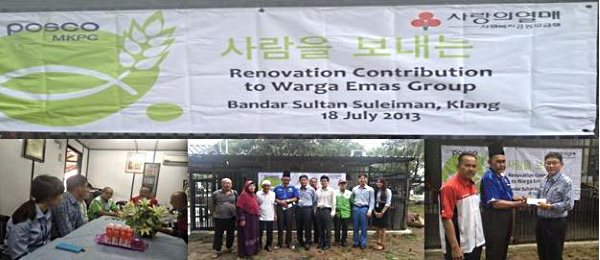 MKPC has organized the 2nd Charity Program in 2013 at Bandar Sultan Suleiman attended together with the President of the senior citizen group of this village, Mr. Haji Abdul Razak Aman and a total of 5 participants from MKPC, Korean Expats (3), local staff (2).
This time, POSCO has contributed the renovation fund for Warga Emas Group (Senior Citizen Group in Malay) by using the fund allocated by the Corporate Contribution Group of HQ, approximately USD 1,300.
While presenting the contribution fund bank in details to them, we also have spent time discussed about the current issues in this area to understand each other's situation more better.