2015-11-18 @ SMK Bandar Sultan Suleiman, Port Klang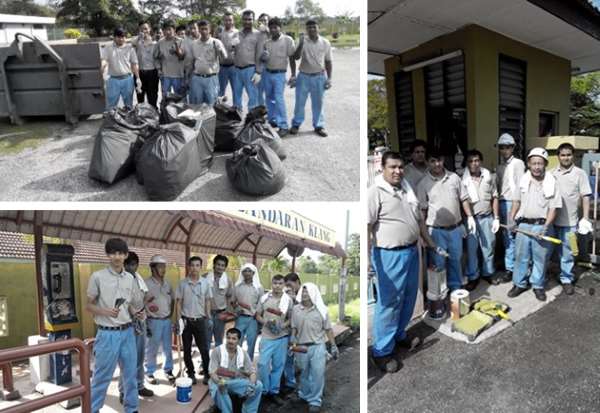 The charity work done this day is a bit different with what have been done last times. This day 60 over of our factory workers have participated in cleaning and painting activities in the high school nearby MKPC's #2 plant located in Port Klang.
All this while only office staff took part in the charity services and this time, the plant workers have the chance to show their commitment to serve back the local community. Most of them felt happy as this was the first time they can serve and work back for the country they are staying.